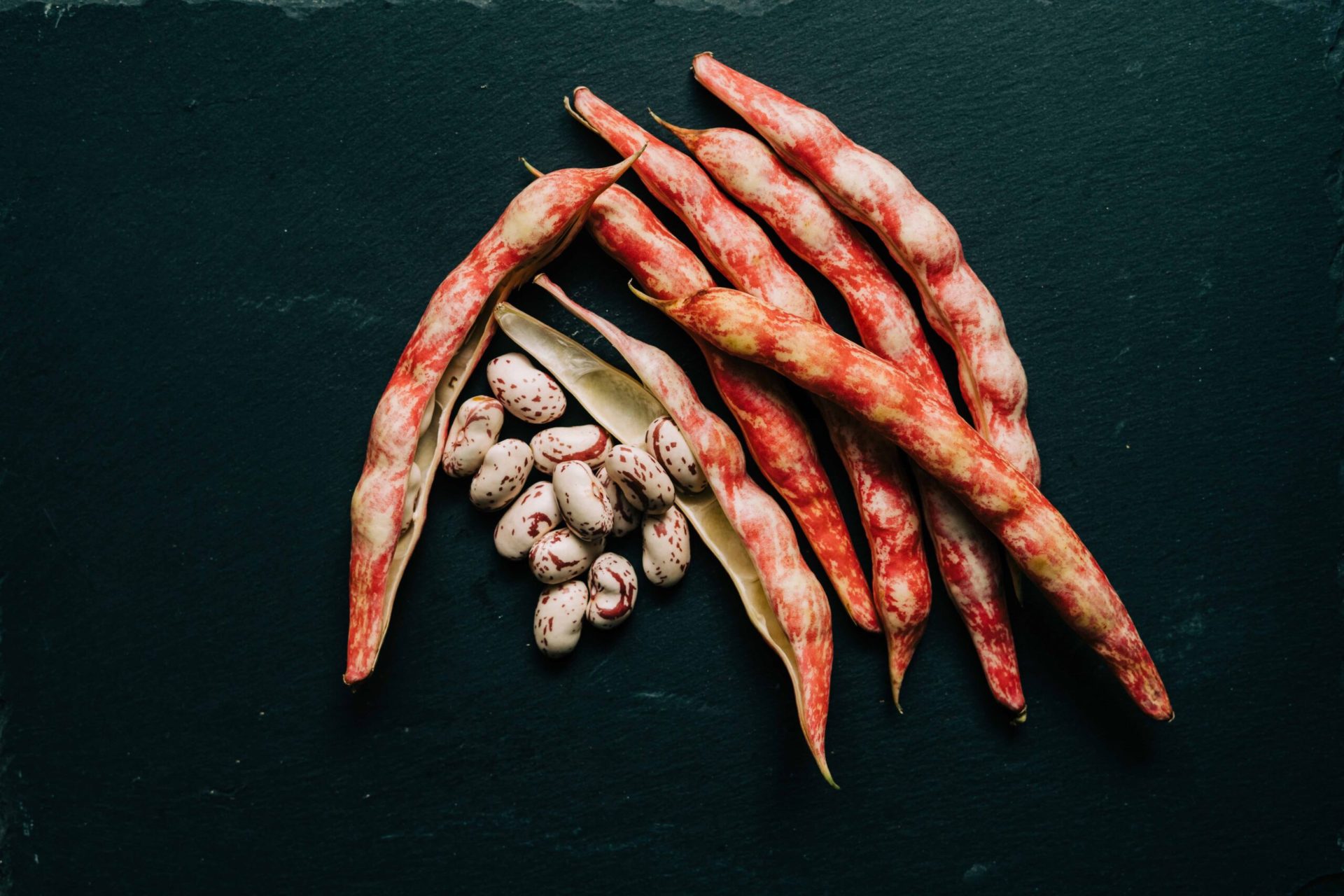 How to Make a Perfect Fall Recipe: Pasta e fagioli
Cucina con Luca!
With October starting, the flavors of fall beckon from nearly everywhere. Colors get warmer as the air cools, wardrobes welcome sweaters back with open arms, and appetites reach out for heartier homier recipes. I, for one, am excited to welcome back stews, soups, and more decadent pasta dishes.
To help you make this transition, today I'm sharing a classic recipe that originally, and arguably, hails from Napoli. If you're looking for a one-dish meal, this plate will have you covered. Fagioli means beans, and while many American recipes call for a dash of beans in a soup or stew in which there may be some pasts, no other dish celebrates the marriage of two kitchen staples. It's cheap. It's affordable. And it's delicious.
Pasta e Fagioli
You will need:
7 ounces of dry Barlotti or cranberry beans
1 onion
1 clove of garlic
3 medium sized carrots
3 celery stalks
3 ounces of your favorite lard (margarine or Crisco will work fine)
3 ounces of prosciutto
10 ounces of tomato sauce (The fewer herbs the better. Try to find some with just salt if you can.)
12 ounces of Ditaloni pasta
1 bunch of rosemary
2 bay leaves
Extra virgin olive oil
Black pepper
Salt
Ok, let's start cooking:
Rinse the beans and soak them overnight.
Rinse the beans again the next day and put them in a bowl of cool water. Add the bay leaves and let them sit for about an hour.
Dice the onion, carrots, celery, and garlic. Slice the prosciutto.
Drizzle a generous portion of olive oil in a large pot over medium heat. Once the oil heats and looks lovely and viscous, add your diced veggies. Salt and let cook for about five minutes. Stir to make sure the garlic doesn't burn and bring its bitter burnt flavor to the party.
Add the prosciutto, and your lard. Stir and cook for another 5 minutes.
Scoop your beans into the pot one ladleful at a time. Then add a couple of cups of the beans' bay-leaved soaking water into the pot.
Add the tomato sauce. Be sure to add salt and pepper. Cook for 20 minutes.
Now, here's what it gets a little sneaky. Take a few cups of your sauce, beans and all, and put them in a separate bowl. Use an immersion blender to blend it until you have a thick, creamy, beany, tomatoey, sauce. Leave that aside.
Add the ditaloni directly into the pot, and cover with the rest of the beans' soaking liquid. Bring the whole thing to a bowl and cook until the pasta is al dente.
When the pasta is done, add your thick creamy mixture back into the pot. Season with additional salt and pepper as necessary. Add the rosemary. Cover and let sit for a few minutes. If you can wait that long.
Open up the pot, and enjoy autumn.
Buon appetito!
Luca
P.S. If you liked this recipe, be sure to check out my cookbooks!