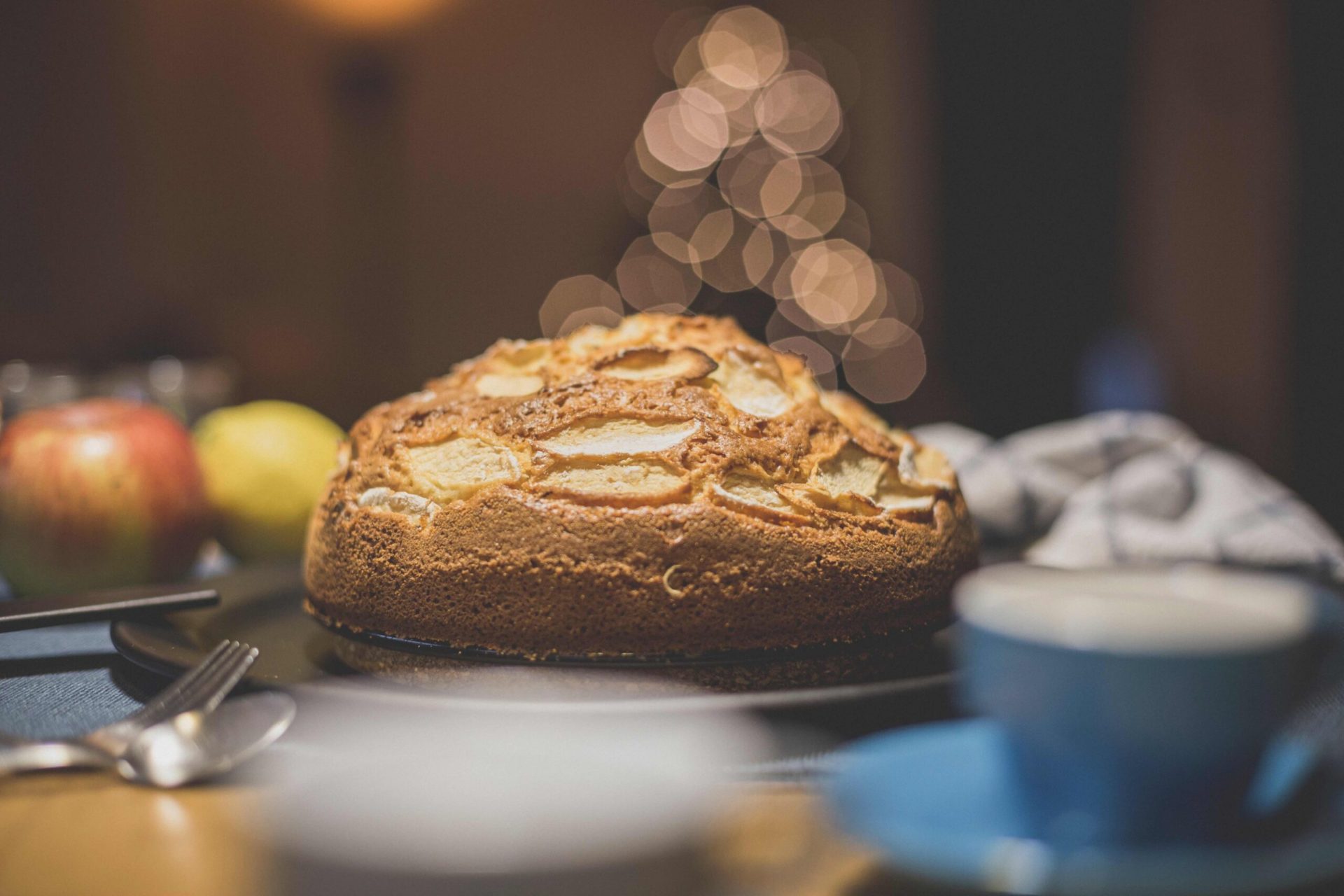 A Classic November Dessert: How to Make Torta di Mele
Cucina con Luca!
I was at a friend's house the first time I made torta di mele. A wonderful woman let me in on her secret family recipe and threatened to beat me up if I did a poor job laying the apples. Most people in the United States enjoy an apple pie around Thanksgiving, but as I've heard it, apple pie is polarizing. Not everyone likes it. The torta di mele is a classic Italian dish and offers another way to make good use of the fruit of the autumn season. It's not as gooey as an apple pie, nor as sweet, and it pairs wonderfully with hot chocolate or coffee.
I hope you enjoy it as much as I do.
Torta di Mele
You will need:
1 lemon
2 pounds of Pippin apples (if you can't find Pippin, which is an heirloom variety, try mixing half Golden Delicious and Granny Smith)
9 ounces of all purpose flour
16
1/2 ounce of lievito in polvere per i dolci (this is hard to find in the US, you can substitute 1 tablespoon of baking powder combined with 2 teaspoons of baking soda)
2 room temperature eggs
7 ounces of sugar
Salt
3 1/2 ounces of butter
Cinnamon
5 1/2 ounces of milk
Powdered sugar
Let's get cooking!
Grate the lemon and put its zest aside. Juice the lemon in a separate container.
Peel the apples, cut them in half. Remove their cores, then halve them again. Slice them so you have thin slices of apple quarters.
Put the apple slices in a bowl and add the lemon juice so they don't brown.
Sift the flour and the lievito in polvere per i dolci (or baking powder and baking soda) together into a bowl.
In a separate mixing bowl, combine the eggs and about a quarter of the sugar. Use an electric mixer to mix together. Slowly, add the rest of the sugar as you mix.
When the eggs and sugar begin to thicken, add a pinch of salt. Then add the melted butter, the cinnamon, and the lemon zest. Continuing mixing.
Now, mix in the dry ingredients a little bit at a time.
When the dry ingredients are mixed in well, lower the speed on your mixer and add the whole milk.
Drain the lemon juice from your apples. Then mix the apples into your wet mixture. Stir gently, making sure to spread the apples even throughout the batter.
Line a 9 inch round cake pan with parchment paper and pour the batter into the pan.
Bake at 350 F for 50 – 60 minutes.
After removing the cake from the oven and allowing it to cool, dust the top with powdered sugar.
Slice and get ready to be very popular.

Buon appetito!
Luca
P.S. If you liked this recipe, be sure to check out my cookbooks!